Company - About Us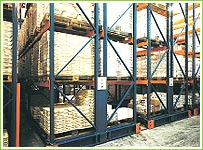 About Us
With more than 35 years experience, we at Euromech pride ourselves on being one of Ireland's leading storage equipment suppliers & installers. Our position as a market leader due in no small part to our commitment to quality and continuous development.
Whether you are expanding or relocating your business, we can help in making the transition seamless by offering a "One Stop Shop" for all your storage needs.
Whatever Your Requirements, We'll Deliver To Budget And On Time.